A new blockchain game has been launched, and it has got investors talking. Battle Infinity, an Indian-based gaming platform, looks set to roll out its offering to fantasy sports enthusiasts, and the excitement is currently at a fever pitch.
Even with the current market conditions and the dip in digital asset prices, blockchain technology continues to offer more uses and functionalities. Everyone – from private organisations to governments – is jumping on the blockchain bandwagon and using the technology in innovative ways.
Over the past year, gaming has become one of the most prominent applications of blockchain technology. Developers are employing the play-to-earn (P2E) model to attract players, allowing them to earn whilst having fun and playing games.
Blockchain Meets Fantasy Sports
Battle Infinity is a blockchain gaming platform that aims to bring blockchain technology into fantasy sports. The platform has been developing for years, but its Indian-based developers are now ready to unveil the project. And as the initial reception indicates, there is a lot of excitement about it.
Battle Infinity combined several important concepts, focusing on the fantasy sports space: blockchain, non-fungible tokens (NFTs), and the metaverse. The platform's operations are tied together by IBAT – Battle Infinity's native token, which is currently available on presale.
Although Battle Infinity has several offerings, participants are especially excited about the IBAT Premier League. This fantasy sports offering allows participants to possess NFTs representing real-life players and to build teams. Like all fantasy sports leagues, teams earn points based on the real-life performances of the athletes their NFTs represent. The team with the highest number of points at the end of the season is declared the winner.
By employing the metaverse, Battle Infinity is looking to challenge some crypto stalwarts who have already made names in this field. These include Axie Infinity and The Sandbox.
Following news that Battle Infinity would incorporate a metaverse, many began to compare it to brands like The Sandbox to see if it could compete. The newly launched blockchain gaming platform appears ready to give these platforms a run for their money. Here's why:
1. Building a Resilient Economy
Besides the IBAT Premier League, Battle Infinity has several other features that provide utility to participants.
There's Battle Swap – a decentralised exchange platform where players can buy IBAT and exchange it for other cryptocurrencies. Battle Infinity will also have an in-built NFT marketplace where its users can purchase player NFTs and other game assets.
By doing this, Battle Infinity builds a strong economy where participants can transact and trade. With IBAT as the primary channel for trades, liquidity will improve. Then, the improvement in liquidity would significantly bolster the ecosystem.

2. Opportunities to Earn
The incorporation of NFTs and other in-game assets also means that Battle Infinity participants will be able to have fun and earn.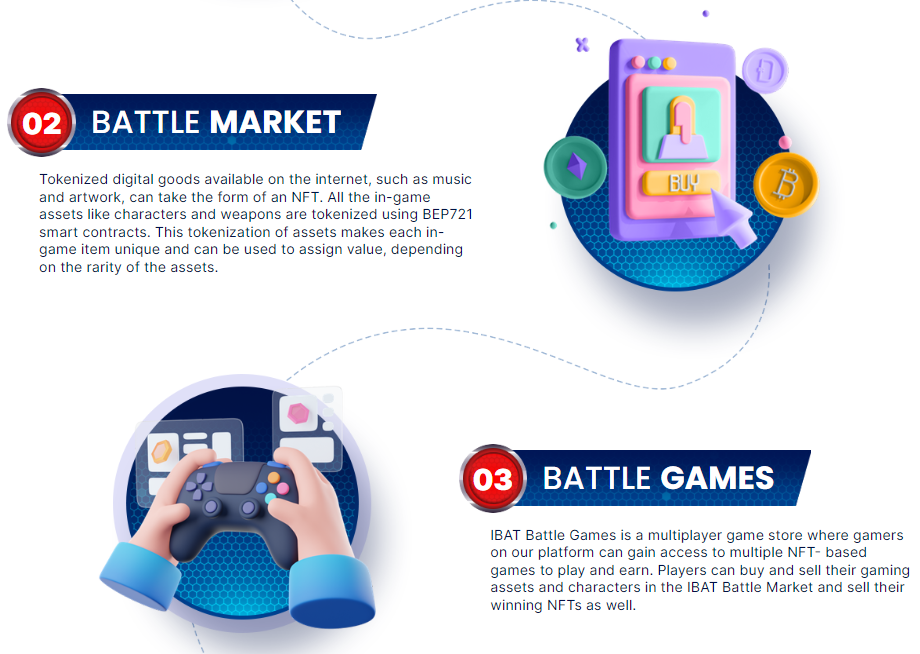 This is the perfect combo for the 21st-century gamer.
3. A Reliable, Vetted Platform
Considering the market conditions and the propensity for platforms to be fronts for scams, Battle Infinity's developers have taken steps to ensure proper compliance.
CoinSniper – one of the crypto industry's biggest risk assessment and compliance services – has vetted the gaming platform and its IBAT token. Investors can trust that Battle Infinity and IBAT are legit and here for the long haul.
4. Leading a Growing Space
Another upside for Battle Infinity against platforms like The Sandbox is the space in which it operates. According to Allied Market Research, the fantasy sports industry is expected to hit a valuation of $49 billion in 2027, with a compound annual growth rate (CAGR) of 13.9%.
By cornering the market, the gaming platform is putting itself in the right position to capture most of this value. The Sandbox's SAND token currently has a market cap of $1.5 billion. In success, IBAT could easily exceed this value.
5. A Solid Home Market
Finally, Battle Infinity's home market offers another benefit. India is one of the world's largest tech hotspots, and crypto experts expect Battle Infinity to enjoy a wellspring of developer talent to bring its platform to life.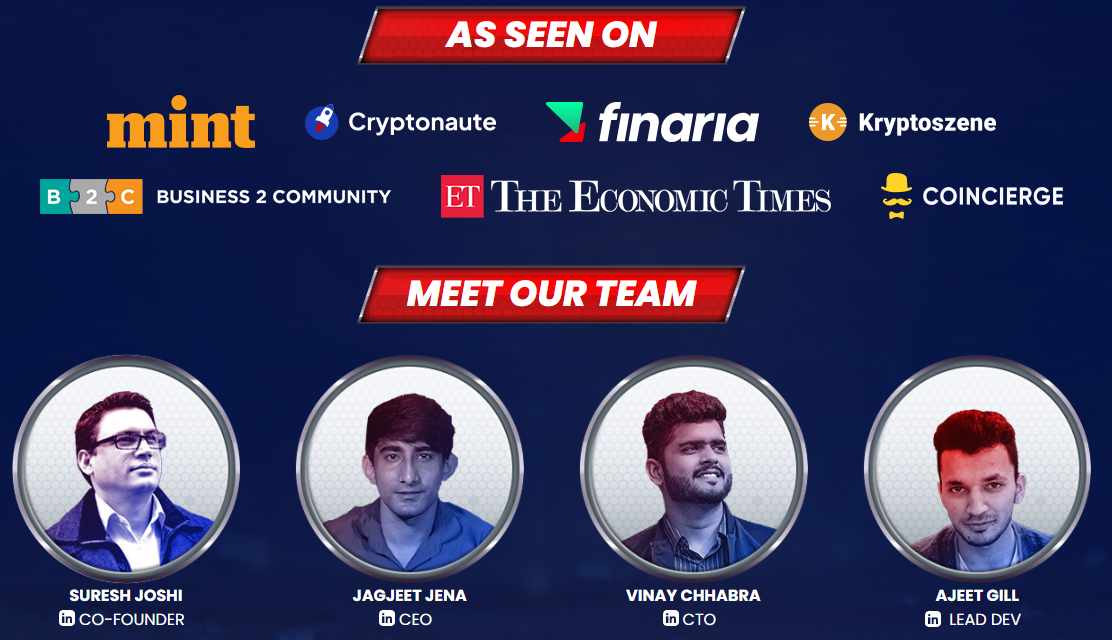 India's population of 1.4 billion makes it one of the biggest markets in the world. The country also has a large percentage of young and tech-savvy people, giving the new blockchain gaming platform a massive home market support to tap from as it looks to corner the global online gaming space.
Conclusion
Battle Infinity has many investors and players excited, and it's easy to see why. The platform is breaking into a growing space and is currently positioned to lead the market.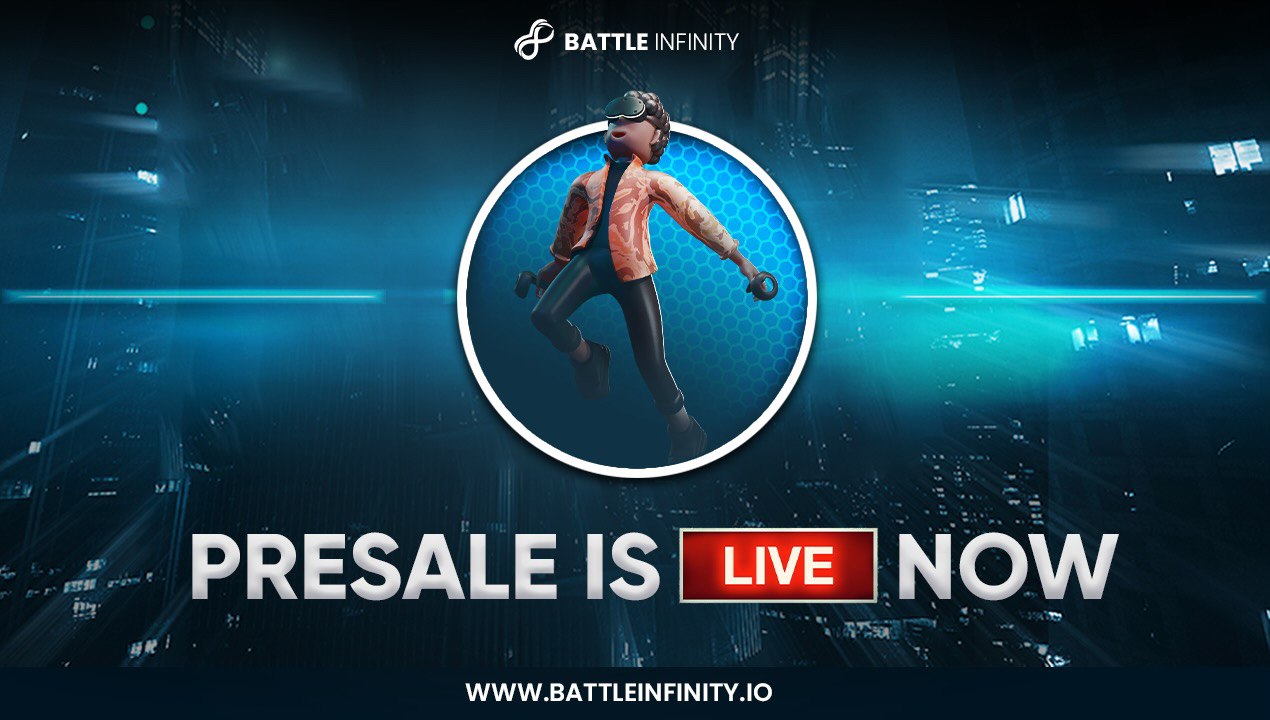 With massive potential on the way, Battle Infinity's IBAT token appears to be a great investment right now. Interested investors can obtain IBAT by visiting the presale site. Early bird investors can buy Battle Infinity for as low as $0.0015. However, the coin has a fixed hard cap limit of 16,500 BNB, and the public sale closes in less than 90 days.
Related News
Battle Infinity – New Crypto Presale
Presale Until October 2022 – 16500 BNB Hard Cap
First Fantasy Sports Metaverse Game
Play to Earn Utility – IBAT Token
Powered By Unreal Engine
CoinSniper Verified, Solid Proof Audited
Roadmap & Whitepaper at battleinfinity.io