Brownsville, Texas resident Ulysses Alcaraz is looking for his next big score of the summer as he competes in Day 1b of the World Poker Tour (WPT) $5,000 buy-in Venetian Main Event after qualifying for just $400.
Alcaraz, who is primarily an Omaha cash game grinder but has managed to pick up $37,107 in tournament earnings, qualified into the $4 million guaranteed WPT Venetian Main Event through WPTSteps, a new program that gives players a chance to take a shot at higher-buy-in events through tournaments at participating card rooms.
The WPTSteps qualifier chatted with PokerNews during break about qualifying into the WPT Venetian Main Event, no-limit Omaha home games in Texas and two five-figure bounties he pulled in a tournament earlier this week.
Click here to learn more about WPTSteps!
Spinning Up $400
Through the WPTSteps program, poker players can qualify for WPT events at participating poker rooms around the country. The first step is to enter a tournament of no more than $300, with 10% of players advancing to the monthly Step Two tournament. Players can also buy directly into the Step Two tournament, according to WPT.
Alcaraz played the Step Two tournament at a Texas Card House location and ended up taking down the event, turning what he said was a $400 investment into a $5,000 tournament ticket and a travel package for a trip to Vegas.
The South Texan told PokerNews he also mainly plays PLO cash games at the Texas card room, noting that "it's close to home."
"I've been playing since I was like 18; I'm 34 now," he said. "I usually grind some good house games over there (in Texas), and if not I'll go to the Texas Card House … I play mainly PLO."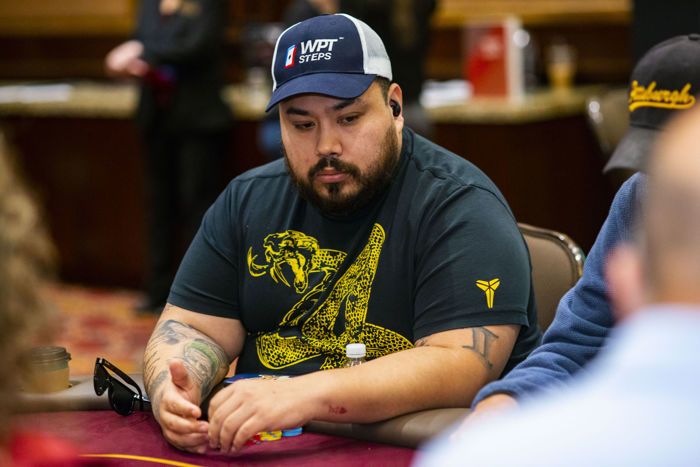 The Omaha home games play without betting limits and, as one can imagine, play on the large side.
"It gets very big," Alcaraz said.
When he isn't playing Texas-style Omaha, Alcaraz can often be found grinding in mid-stakes daily tournaments at ARIA Resort and Casino in Las Vegas, where he has racked up over a dozen cashes.
"I just think the fields are pretty soft, and (it's) $400 or $600 to win $30,000 or $40,000, there's really good value in them," said Alcaraz. "I feel like there are tougher fields at the World Series or here (at the Venetian)."
Best Free to Play Slots
Bounty Success
Alcaraz is hoping to continue running well just a day after running deep in a $400 bounty tournament at ARIA. Not only did Alcaraz finish fourth in the tournament for $3,495, he was also lucky enough to pull not one, but two $10,000 bounties to pocket an extra $20,000.
"That was pretty exciting," he said. He noted that he had pulled one of the bounties early in the tournament, "and then on the final table I busted someone, and then boom!"
But Alcaraz is hungry for more tournament action after the fourth-place finish that didn't fully satisfy him.
"I lost a pretty big hand with ace-king versus jacks," he said. "If I would've won that hand, I would've had like half of the chips with six players left."
Alcaraz had his work cut out for him in the WPT Venetian Main Event as he was seated to the right WPT champion Dylan Linde and high stakes pro Barry Hutter, while another crusher, Andrew Lichtenberger, sat across the table.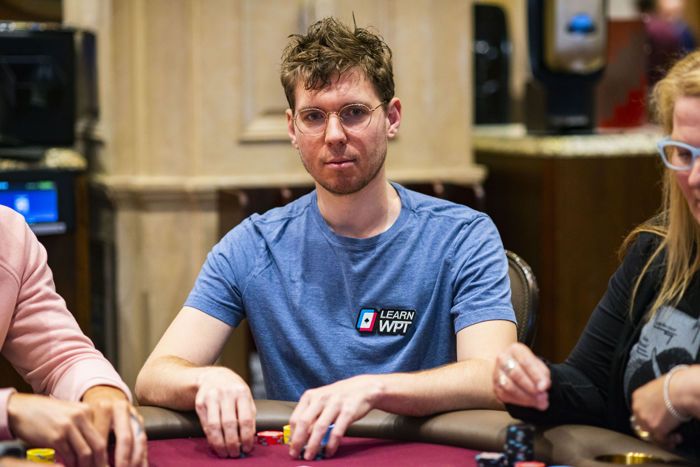 Alcaraz managed to double through the LearnWPT instructor multiple times on Day 1b, including in a hand where Alcaraz' pocket kings stayed ahead of the ace-ten of Lichtenberger. In the same level, Alcaraz again doubled through "LuckyChewy" when his set of tens was good against Lichtenberger's two pair.
Unfortunately for Alcaraz, he was unable to continue running up his stack and fell late into Day 1b, according to WPT live updates.
Despite being unable to make a deep run in the WPT Venetian Main Event, Alcaraz can return to Texas with a story of winning $20,000 in bounties on his free trip to Vegas.
"I started playing, you know, $10 or $20 buy-ins (at the start of my poker career) and now I play for thousands of dollars," he said.
Photos courtesy Joe Giron and WPT