The latest edition of the GGPoker Super MILLION$ looks set to be an exciting spectacle due to not only the players who have reached the final table but also how the chips are distributed. Usually, there are one or two runaway chip leaders who go on to dominate proceedings, but that is not the case this time around.
Aside from the two shortest stacks who have 10.3 and 13.5 big blinds, respectively, none of the finalists has fewer than 29.3 big blinds but no more than 68.1. Each player has enough chips to cause some serious damage to any of their opponents, making the stream of this event not to be missed. That stream begins at 7:00 p.m. BST on July 5.
Super MILLION$ Final Table Chip Counts
| Place | Player | Country | Chips | Big Blinds |
| --- | --- | --- | --- | --- |
| 1 | Isaac Haxton | Canada | 2,382,704 | 68.1 |
| 2 | Wiktor Malinowski | Macau | 2,226,634 | 63.6 |
| 3 | Denis Peganov | Latvia | 1,974,327 | 56.4 |
| 4 | Dennys Ramos | Brazil | 1,657,002 | 47.3 |
| 5 | Andrei "Mr-Doberman" Nikonorov | Russia | 1,292,489 | 36.9 |
| 6 | Chris Klodnicki | Canada | 1,205,756 | 34.5 |
| 7 | Mr_Jiben | Austria | 1,026,148 | 29.3 |
| 8 | Diego "Ushuaia1" Zeiter | Austria | 473,203 | 13.5 |
| 9 | Daniel Dvoress | Austria | 361,737 | 10.3 |
Watch All The Final Table Action Here
Leading the way going into the final table is Isaac Haxton with 2,382,704 chips or 68.1 big blinds. Haxton is a three-time champion of this $10,300 buy-in weekly event and also secured a fourth victory a couple of weeks ago. However, he fell in third for a $149,762 score as Simon Mattsson locked in his second Super MILLION$ win.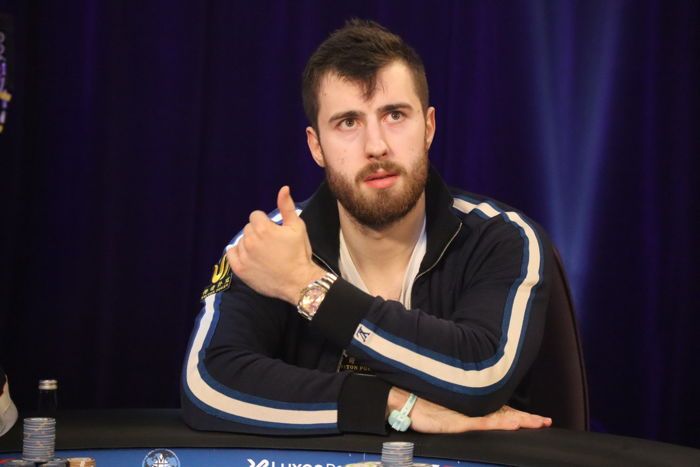 Second place at the restart belongs to Wiktor Malinowski, who returns to the action armed with 2,226,634 chips, the equivalent of 63.6 big blinds. Malinowski, a two-time Super MILLION$ champion, was the runner-up to Ivan Luca in last week's tournament. The Macau-based Pole has every chance of making amends for that bridesmaid finish.
Denis Peganov made his Super MILLION$ debut this week and it has worked out well so far. Peganov has 1,974,327 chips (56.4 big blinds) and has the advantage of being an unknown quantity when play resumes. Peganov came close to securing an online WSOP bracelet in 2020 when he finished fourth in a $1,000 No-Limit Hold'em event at GGPoker. That result came with $109,114. Finishing fifth or better tonight would beat that prize.
Super MILLIONS Final Table Payouts
1st – $273.804
2nd – $213,829
3rd – $166,992
4th – $130,413
5th – $101,847
6th – $79,538
7th – $62,116
8th – $48,510
9th – $37,884
It is not often we see Brazil's Dennys Ramos in the Super MILLIONS but he has reached his first final table and plans to make the most of it. Ramos has now played in nine Super MILLION$, cashed in two, and reached one final table. The Brazilian hero sits down in the middle of the pack with a 1,657,002 stack (47.3 big blinds).
Also taking a seat at their first Super MILLION$ final table is Andrei "Mr-Doberman" Nikonorov, who is playing in their 30th Super MILLION$ event. Should Nikonorov turn his 1,292,489 stack (36.9 big blinds) into a third-place or better finish, his Super MILLION$ earnings will swell past $500,000.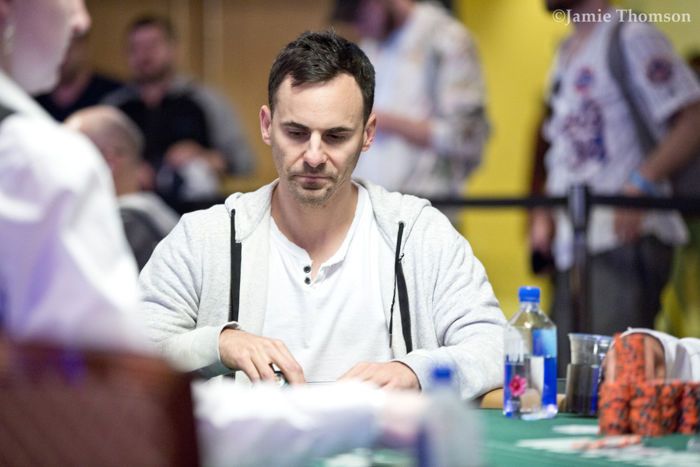 Sixth place with 1,205,756 chips (34.5 big blinds) belongs to Chris Klodnicki who is hoping it is a case of third time's a charm regarding Super MILLION$ final table appearances. Klodnicki has found himself at two final tables previously, but both have ended in disappointment. Perhaps this is the day Klodnicki gets the job done?
Austria's "Mr_Jiben" is another Super MILLION$ debutant who has found themselves at this week's final table. They sit down with 1,026,148 chips (29.3 big blinds) which is not perfect but they are not in any immediate danger.
Bringing up the rear are two fantastic poker tournament players. Diego "Ushuaia1" Zeiter and Daniel Dvoress. Zeiter returns with 473,203 chips (13.5 big blinds) with Dvoress being the shortes stack courtesy of his 361,737 stack (10.3 big blinds). Zeiter is guaranteed to break through the $1 million in Super MILLION$ barrier while Dvoress has plenty of work to do if he is to turn his 17th final table appearance into his second victory.